Daisy Doyle plants 50 oak trees for Parkinson's research
Last Autumn, 11 year old Daisy Doyle, granddaughter of Cure Parkinson's co-founder Air Vice Marshal Michael Dicken and Patron Jenny Dicken, planted 50 oak trees on her family farm in Umberleigh, Devon in support of our research into a cure for Parkinson's.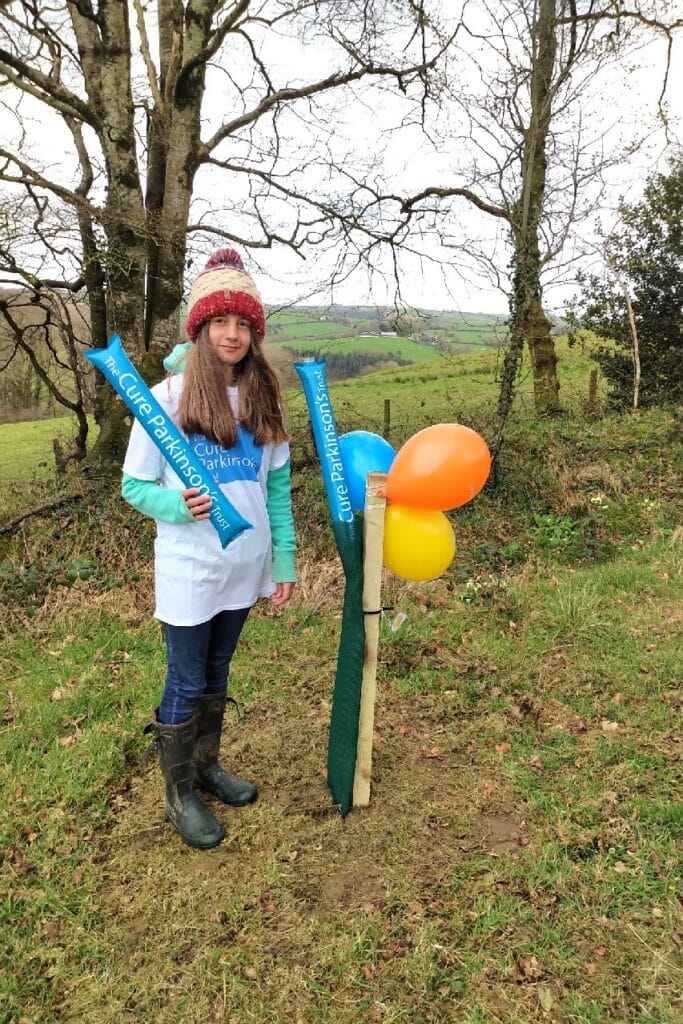 Daisy chose to do this as part of her year 6 project at Blundells School in Tiverton. Once the 50 trees were planted, people could 'adopt' one in return for a donation to Cure Parkinson's. We are thrilled to announce that after smashing her initial fundraising target of £500, Daisy has raised a phenomenal £2,430. A huge congratulations to you Daisy, thank you for your fantastic eco-fundraising efforts!
Each tree has been assigned a number and the name of the person who has sponsored it; and yearly updates will be sent on the tree's progress.
In a speech to her class about her fundraising project, Daisy said:
Cure Parkinson's is very dear to me and my family…This charity is like an oak tree, it started like an acorn and over 16 years it has grown into a mighty oak.

Daisy Doyle
If you are feeling inspired by Daisy's unique fundraising project and would like to support us by doing your own fundraising, find out more here.
If you'd like to support Cure Parkinson's by taking part in a fundraising event, have a look and find your next challenge!
Find your challenge
How helpful was this content?
/ 5. Vote count:
We are sorry that this content was not useful for you
Let us improve this content
Can you tell us how we can improve this content?