A-Z Platinum Jubilee Fundraising Ideas
Our easy Platinum Jubilee-themed fundraising ideas include fun and quirky ways to raise money for Cure Parkinson's and can be done online, at home, with family and friends, in parishes or schools, or on your own!
Afternoon Tea Don your best pinny and host an afternoon tea fit for Her Majesty. Think finger sandwiches, savouries, mini cakes and scones crowned with cream and jam. Why not have your tea as part of the Big Lunch on your street, in your garden, home, boardroom or school.
Bake sale Rustle up some tasty treats worthy of a Hollywood handshake. Our special cake toppers are available to download to help add a splash of colour to your treats!
Cycle Take part in our Right Royal Raid Local with friends, families, colleagues or neighbours. Plan your route to take in the best of your local area. Non cyclists can also get involved and perhaps plan a welcome back party to help you refuel.
Decorate your space (windows/desk) Bring a splash of colour to your window, desk or classroom to mark this special year. You can go traditional red, white and blue or perhaps theme to a year over Her Majesty's reign? A donation and voting point for the best dressed will help get everyone's creativity flowing!
Elocution lessons – learn to speak like the Queen! Spend a day speaking like a Royal. You can ask friends and family to sponsor you for a day or by each hour!
Fancy dress Everyone loves an opportunity to dress up! The theme could be monarchs through the ages or perhaps the 7 decades of the Queen? Make sure to tag us on social media so we can see your fantastic transformations!
Games day/night Dig out some family favourites and host a games night! If you're feeling creative, why not create a few royal themed ones of your own?
Half Marathon – On Sunday 9 October, we will be cheering on #TeamCure at the Royal Parks Half Marathon. Taking in many of the capital's royal residences including Buckingham Palace and Kensington Palace; why not get friends, family, team mates or colleagues together to take on this scenic event.
International food party Bring together friends, neighbours and colleagues and invite all to share a dish from your culture. Stuck for ideas? At CP HQ, we've shared a few of our own much loved recipes available for you to try!
Jewellery making – Why not add a bit of sparkle to your fundraising and design your own crown or crown jewels? How about hosting a craft evening or get the kids involved with their own creations.
Karaoke night – Get ready to belt out Bohemian Rhapsody! Why not host a karaoke night at your home, community centre, school or workplace.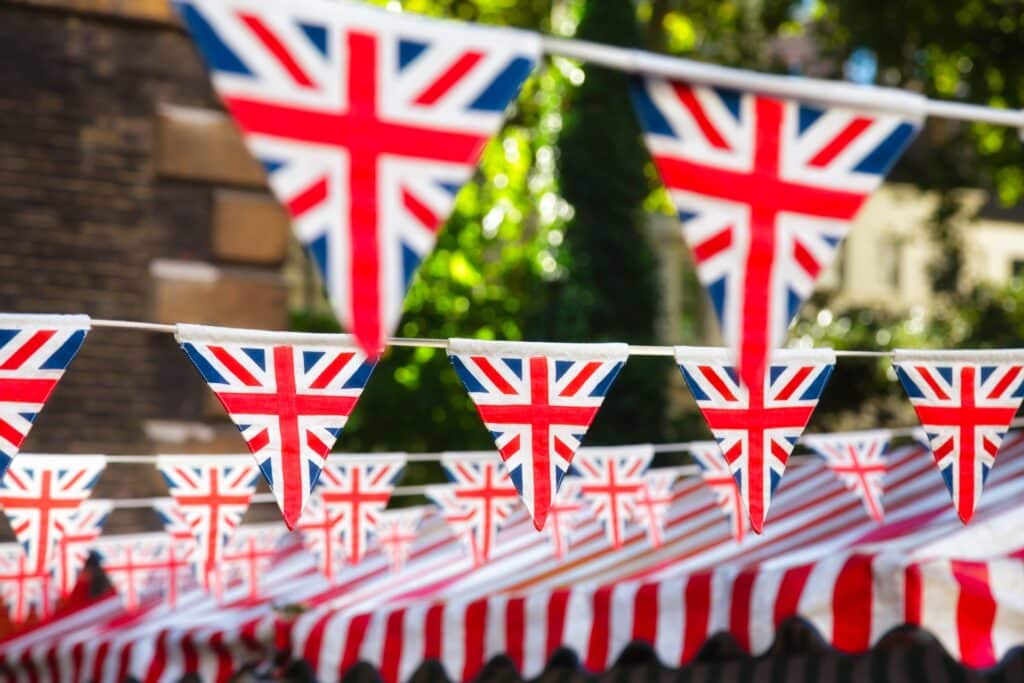 Lunch – Why not bring your street, school or workplace together and host your own Big Jubilee Lunch? We have plenty of tips and tricks, recipes and downloadable decorations to help host a banquet fit for Her Majesty.
Music – No royal celebration is complete without a tune or two. Why not bring the magic of the Mall to your home and host a concert worthy of a party at the Palace.
Name the … bring a cuddly friend on board to help you all celebrate at your school, workplace or street party. For a donation, let your guests suggest a name or have your friends guess from a selection of suitably regal names. Perhaps choose a lion or a corgi cuddly toy to keep with the royal theme!
Open garden Open the gates to your green oasis and take part in the National Garden Scheme. You can ask for donations on the door or perhaps sell plants or cream teas to help welcome friends and neighbours.
Plant for a Cure As part of the Queen's Green Canopy, we were thrilled last year to launch our 'Planting for a Cure' campaign at Micklefield Hall. You too could take part in having a tree planted in your honour; or perhaps with your school, community centre or workplace, plant a tree or scatter some seeds. All helps our planet and to move us forward to a cure for Parkinson's.
Quiz night – a Royal Edition! Popular over lockdown, why not dust off your quiz master hat and host a quiz. Perhaps ask your local landlord to help or you could host at your home, community centre or school.
Raffle A popular choice for all events. Why not approach local businesses to see if they can donate a raffle prize? Make sure after your event to let your donors and sponsors know how much their kindness helped to raise.
Seventy challenge – To mark a 70 years reign, why not help burn those scones off and challenge yourself, friends and family to a 70 challenge? It could be 70 squats or lunges every day during June; or commit to walking, running or cycling 70 miles or kilometres on one day or throughout the month.
Tug-o-war A much loved part of any traditional fete or fayre, test your strength against friends, family and neighbours and take on a Tug – o -war.
(Non) Uniform day Leave the uniform or suit in your wardrobe for the day and don your best bright and jubilant colours at your school or workplace. Perhaps go traditional with red, white and blue; or take inspiration from our competition winner Cotty (pictured, aged 9), whose winning crown was inspired by Her Majesty's love of a bright outfit.
Vintage sale Help prevent waste and celebrate all things second hand by hosting a vintage sale. Perhaps sell antiques or host a 40s style tea dance.
Woodland walk – celebrate the Queen's Green Canopy by getting out with friends and family to trek beneath the trees. Why not bring along a delicious picnic to enjoy in the great outdoors.
X marks the spot! Help keep little ones entertained and organise a treasure hunt at your school or community party! Perhaps someone has stolen the crown jewels and the Palace needs help to find them? Or maybe the corgis have escaped and the Queen needs help to get them back in time for tea!
Yo-yo contest As popular as ever, why not wow your friends and family with a yo-yo contest? You could compete solo or work with friends to create a display as in-sync as the Queen's Guards.
Zero waste day Challenge yourself, friends and colleagues to go zero waste for the day or week. It will help save the planet and the saved pennies could go towards a donation to help slow, stop or reverse Parkinson's.